Hey everyone! Welcome to my course: How to Teach Yourself Japanese.
This course is a detailed guide to help you effectively complete all of the activities from the ebook, which has the same title. I will give you the best tips and recommendations to use so that you complete each activity with as much detail as possible, and I'll explain how to apply this new information to your studies immediately. I'll also share some examples of completed activities and how they will relate to the completion of your overall goal(s). You do not need the ebook at all to complete this course, just keep in mind that it is only based on the activities, not the details in the book. There are also bonus tips in this video course that are not written in the book.
Language learners of all levels can participate in this course and gain some new, helpful knowledge to move forward in their journey. In fact, you may decide to take this course more than once as your language skills improve and you begin to climb over new obstacles that are bound to occur. The information in this course can be applied to new scenarios to generate new ideas and solutions to common issues you'll encounter.
Since this course is taught in English only, you do not need to have any level of fluency in the Japanese language prior to starting! Although the ebook is geared towards "self-learners", these tips can also be useful for individuals that are already taking Japanese language courses and want to improve their progress.
There is only one thing you'll absolutely need to complete this course: the will and determination to start implementing these tools in your Japanese language studies immediately.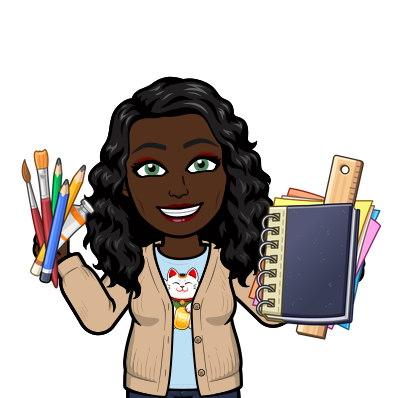 Final Project
During each lesson, I'll walk you through the completion of key activities that will propel you forward in your Japanese language journey. You will complete the guided activities using a physical notebook or a digital note-taking program to jot down your responses. The final project will be a compilation of your own custom responses from the activities– in other words, a guidebook for your Japanese language journey! Made for you, by you! I recommend going all out and adding your own personal touches (i.e. colorful markers, washi tape, etc…) so that you are encouraged to return to this guidebook when you get stuck or frustrated during your language journey. Keep in mind that you can complete these activities in a physical notebook or digitally, whichever you prefer will work. You can customize either one using the plethora of things like stickers and markers, or the free programs and websites out there! Overall, the idea is to use what you have or what's easily available to you to learn Japanese. No need for pricey materials!
Post images (or screenshots) of your responses to the (individual or all of the) activities to inspire your fellow classmates. And if you decide to compile all of your activity sheets into a cool booklet/folder/etc, I'd love to see it! As always, you should also post the questions you have about any of the activities or my explanations/examples under the discussion tab and I'll get back with you with an answer ASAP.
CLICK HERE TO ENROLL
(If you use my referral code to sign up, you'll get TWO WEEKS of free access to SkillShare, which is enough time to finish my course and start making strides toward your language goals!)
Just like the book, this course is designed to work best for the motivated self-learner, which could be you! The key is to start making changed ASAP!